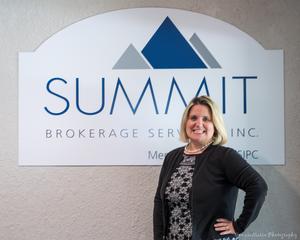 Director of Client Relations
In January 2012, Eileen came to Summit after 7 years with Edward Jones Investments, working in the same capacity. She holds a Bachelor of Science in Business Administration from the State University of New York at Albany, which focused on Marketing/Management.
She is married to Harold Behar and has two boys - Brandon, who is 12 and Nicholas, who is 9. She moved here from New York in 2004 and is so very happy to be working with Alison.